ABOUT
HACHIKAN
Hachikan - Eight Senses Experience Five Senses
- Hospitality experienced through
the five senses Six Senses
- Feel with your six sense Seven Senses
- Encounter the seven sense,
the energy of gods and nature Eight Senses
- A resort that invites you to experience
your own eighth sense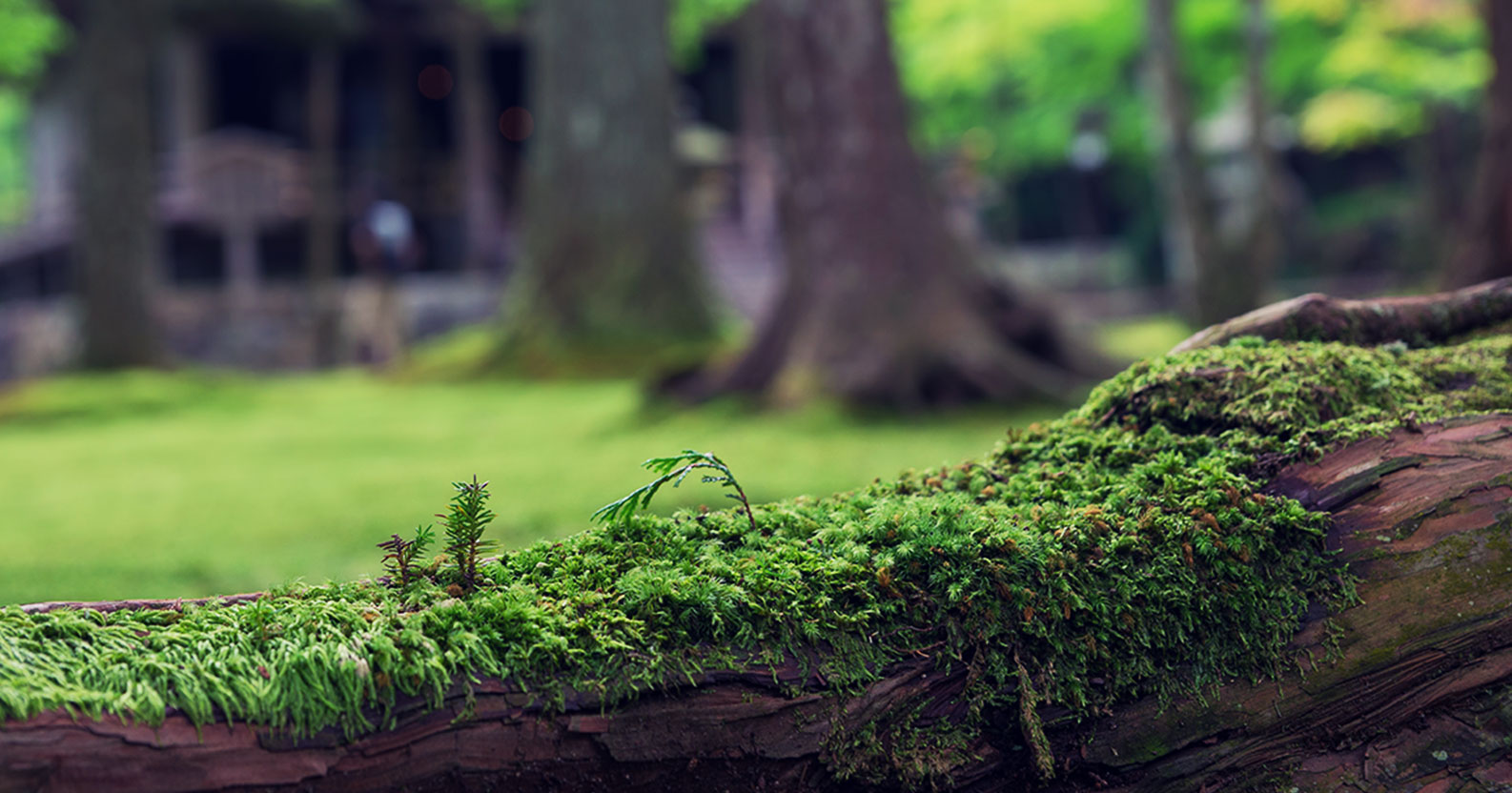 ABOUT
HACHIKAN
HACHIKAN
Inspiration
We were captivated by the land of Ohara.
This ultimate teahouse, designed by a tea master once famous in Kyoto, its main building with a thatched roof that is more than 250 years old. Our desire to pass this precious building on to the next generation as a top-class resort is what lies behind our decision to create this inn.
An Invitation to Hachikan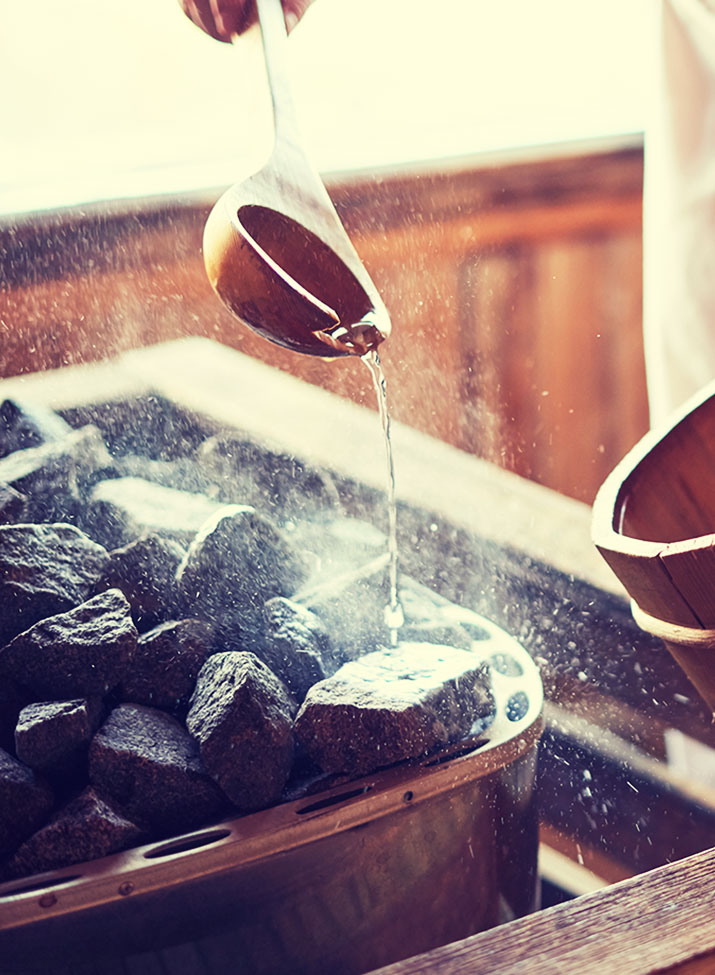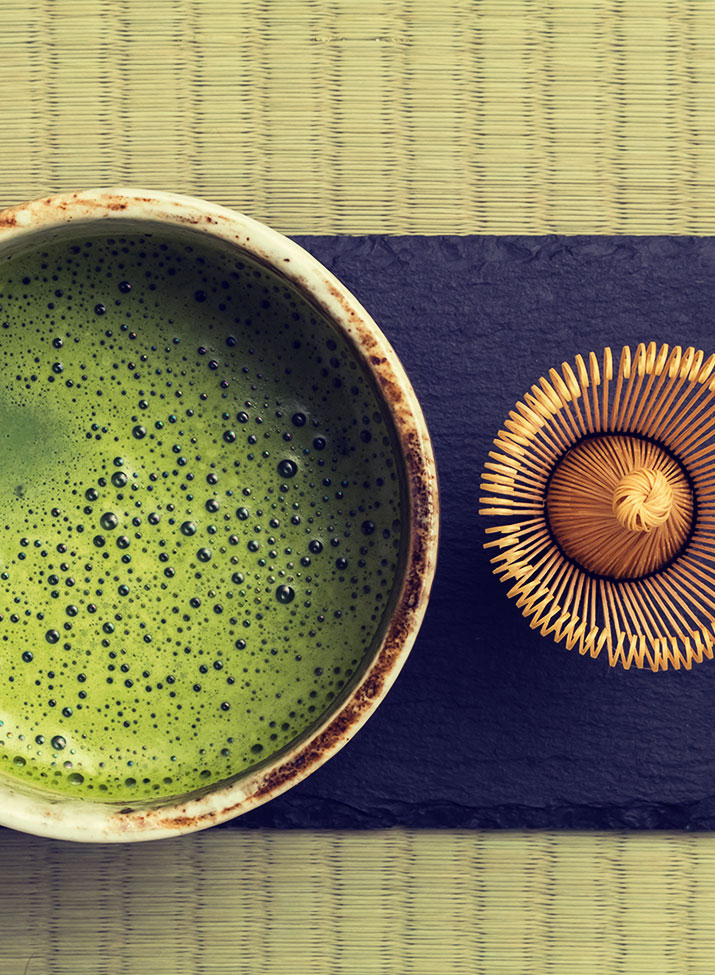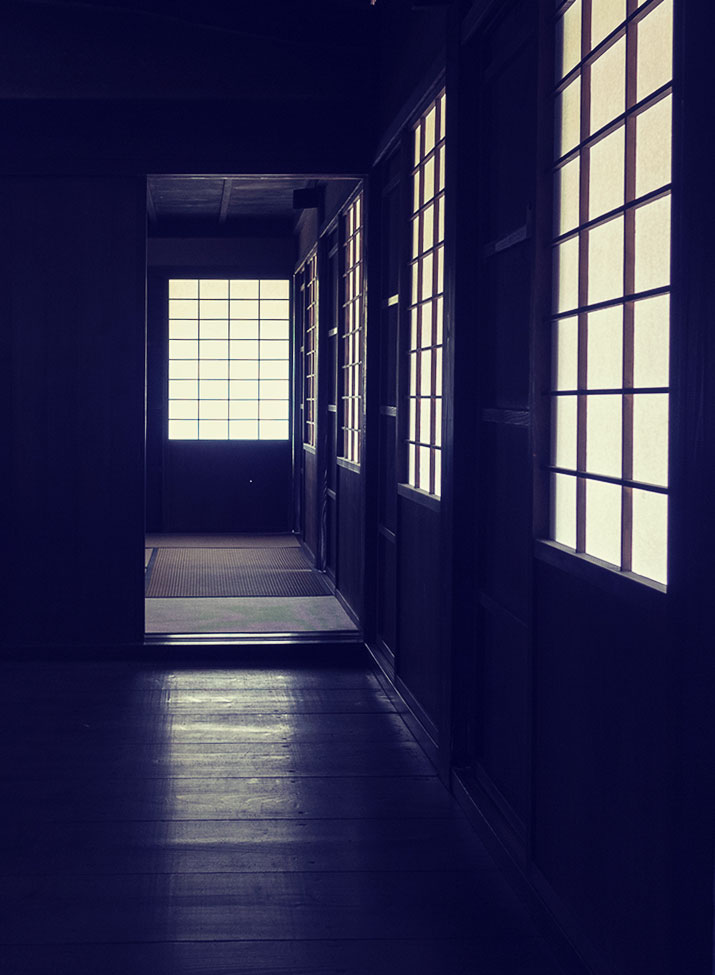 Hospitality experienced through the five senses
Sight
Just beyond the gate of Hachikan with its thatched roof awaits a main building with an old-fashioned wood stove and sunken hearth.
Gaze out over the garden with tea in an adorable teacup. The colors of the garden gradually change as time passes by slowly.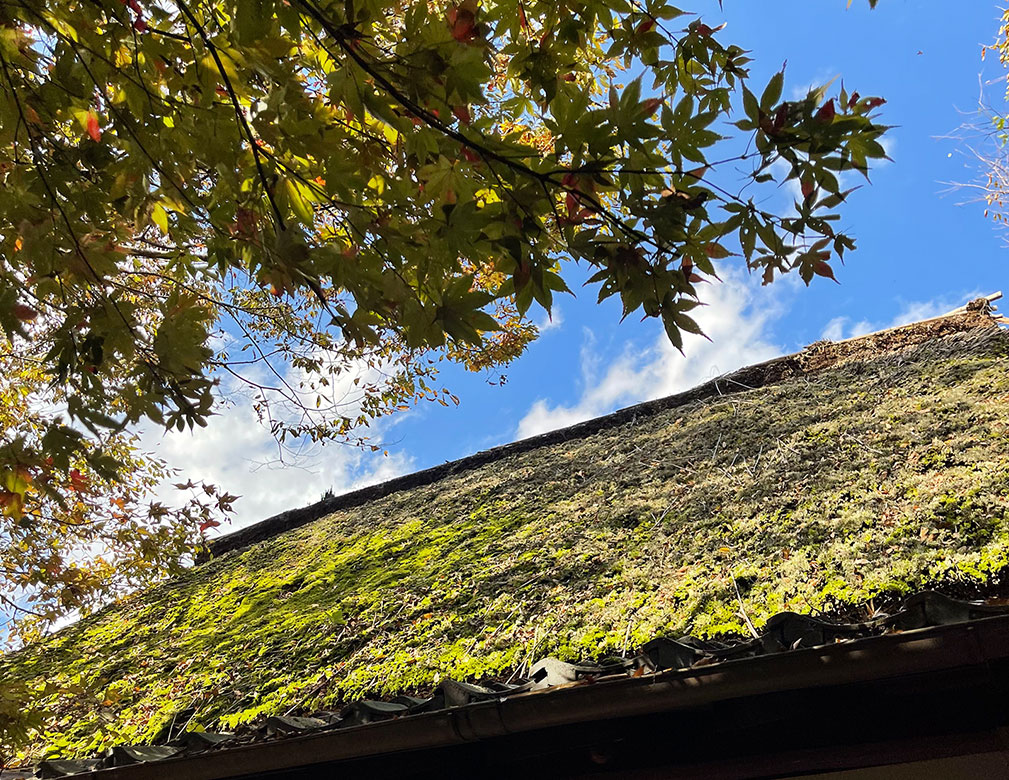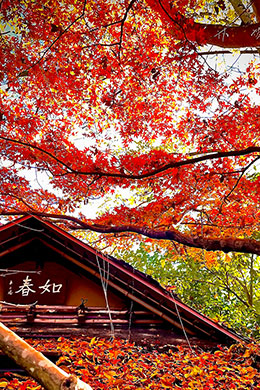 Taste
Cuisine made from fresh Kyoto vegetables,
freshwater fish, and other local ingredients grown in the pristine Ohara area.
Our first-class chefs will exceed your expectations with the freshest seasonal ingredients from around Japan.
Sound
The whisper of trees,
the chirping of birds,
the sounds of rain and wind.
One of the pleasures of a traditional Ohara home,
where wabi-sabi,
the beauty of imperfection, is valued,
the sound of fire crackling in the hearth.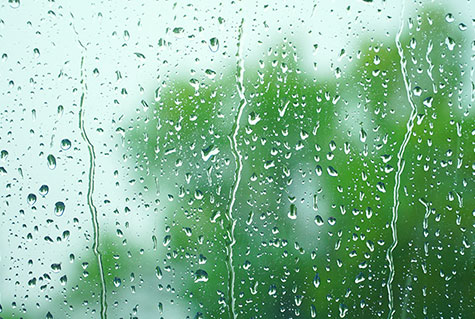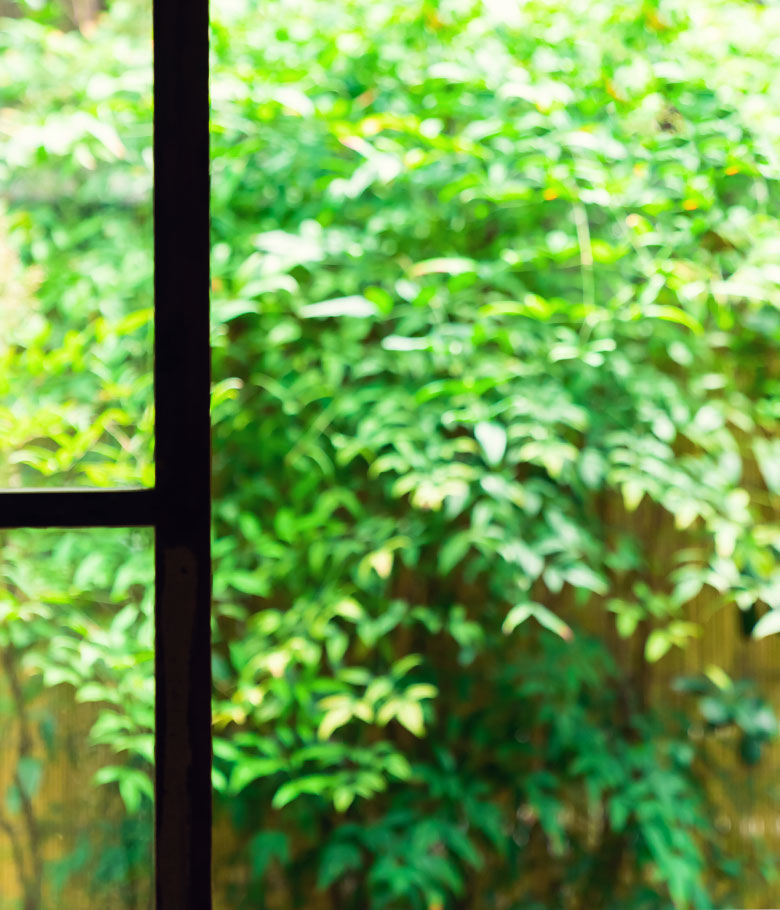 Scent
The smell of trees and soil after rain.
The scent of buds sprouting and flowers blooming.
The rich aroma of tea.
A variety of fragrances harmonized with nature to relieve everyday fatigue and soothe the mind.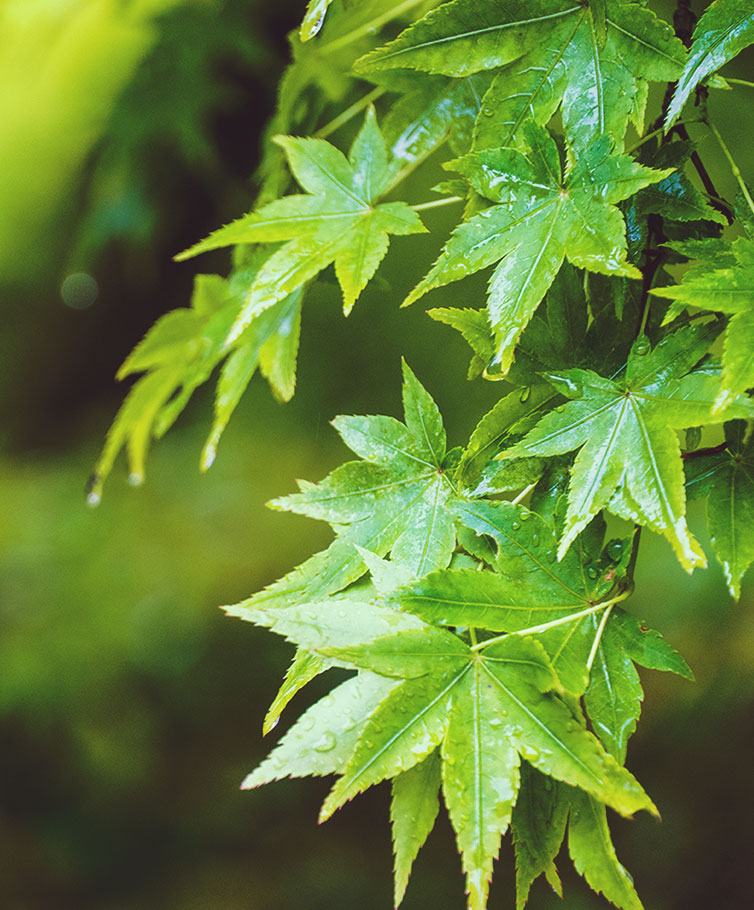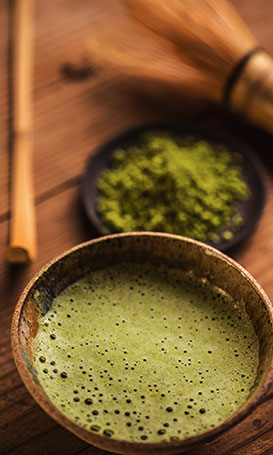 Touch
See, feel, and touch the genuine during your best vacation ever, with a pleasant spa where you can feel the warmth of human touch, healing mists, and Hachikan's distinctive original pottery used in sake cups and dishes.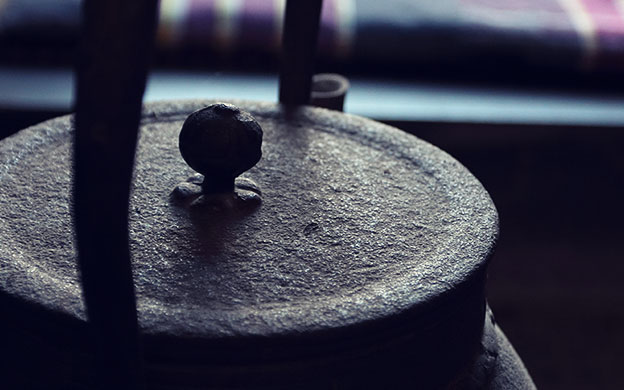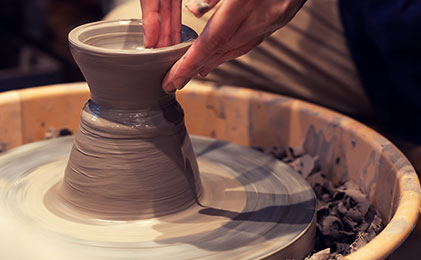 Area Guide
Sightseeing spots around Ohara,
Kyoto, Osaka, and Nara,
seasonal activities fused with nature
Buddhist devotions,
exploration of history and ruins,
and tours of World Heritage sites and national treasures.
ACCESS
About 50 minutes from Kyoto Station by car
A 2-minute walk from Todera Bus Stop
on the Kyoto Bus
Leave the city behind for a peaceful town
surrounded by mountains and forests.
108 Oharatodera-cho, Sakyo-ku, Kyoto
601-1245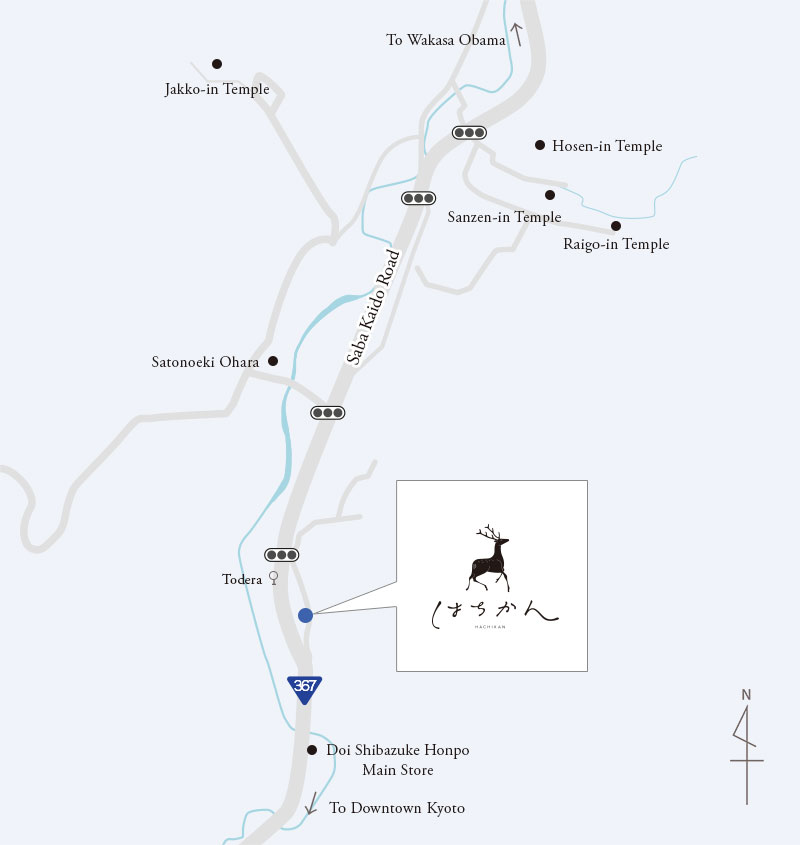 108 Oharatodera-cho, Sakyo-ku, Kyoto
601-1245
Grand Opening in Spring 2023
Reservations start Spring 2023
HACHIKAN
108 Oharatodera-cho, Sakyo-ku, Kyoto 601-1245